Solo Exhibition at Gallery Steinsland Berliner, Stockholm, Sweden
2019.09.27–2019.10.26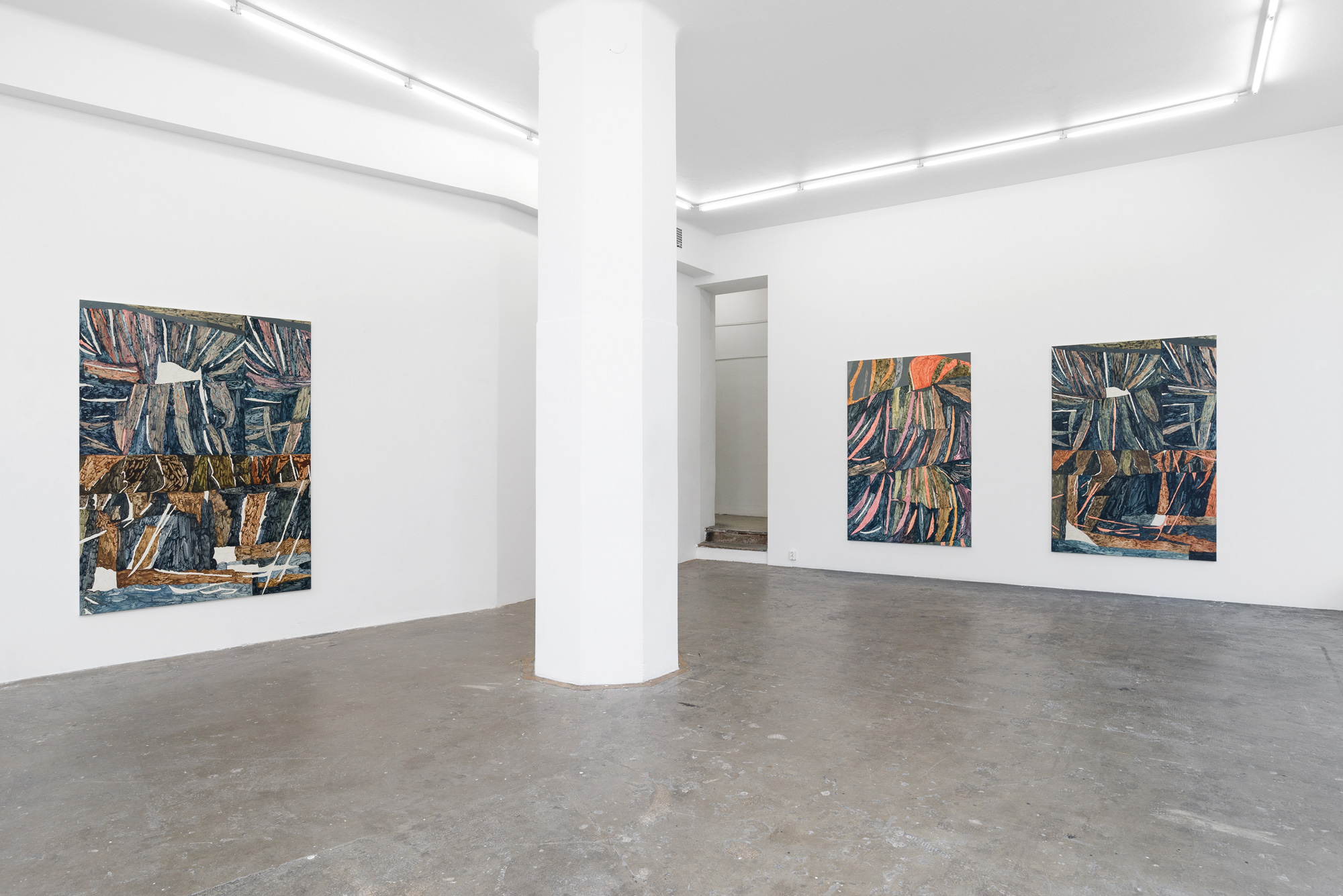 Exhibition text
By Ophelia Rolf
Gallery Steinsland Berliner is proud to present Tear out pages/ Tear of Jacqueline, a solo exhibition with new work by Swedish painter Fredrik Åkum.
Fredrik Åkum is a skilled and experienced painter with an oeuvre displaying dedicated efforts to remove himself and his paintings from a place of comfortable comprehension and expected results. A yearning to be surprised by his own work, to truly experience a work of art as an independent observer has caused Åkum to develop a complex methodological system which assures a certain margin of error for an otherwise precise artist.
An appreciation of printing techniques and a fascination of the inherent conclusiveness of the replicated image is central to his art. He sees printed matter, especially fanzines, to be equal the gallery space when it comes to modes of presentation. Åkum will repeatedly copy his own work, an arduous and lengthy process which gradually takes him further away from the primary painting. He likens this process to the natural glitches and inaccuracies that occur when printing by hand, a sequence of intended copies will rarely turn out identical.
These abstract compositions are created by awkwardly crouching on the floor, effectively hindering not only movement but also obstructing a clear view of the canvas. Paint is thinned out with various mediums, making it difficult to control and prone to spontaneous seeping and trickling. It is within these restrictive circumstances that Åkum can experience the suspense of not fully being able to foresee the end result.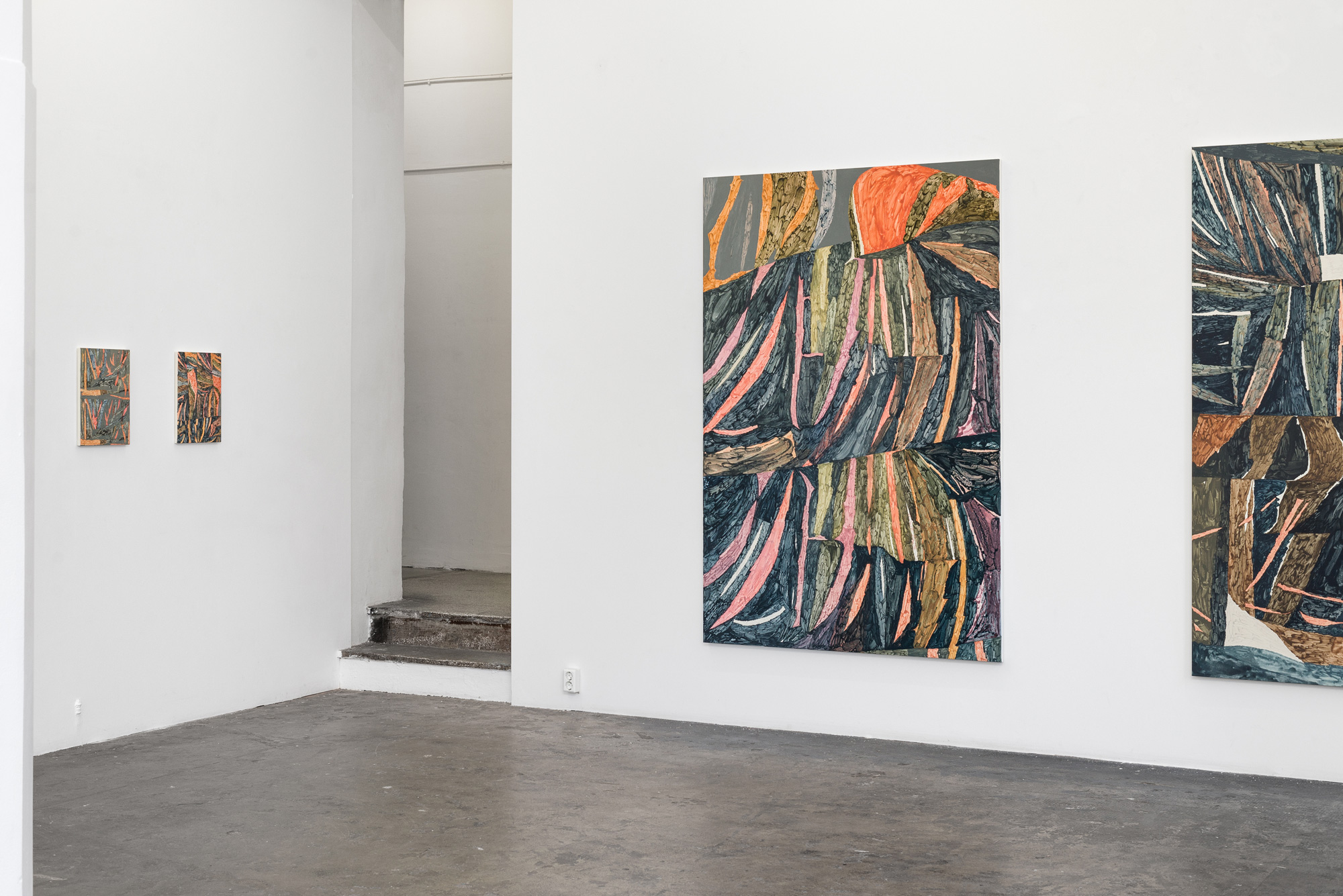 Tear Out Pages / Tear of Jacqueline
By Mattia Lullini
In the brutal act implied by the paintings included in this show, I can see no violence.
A gentle and serene creative force pivots more on the attempt of joining together differences than on the disruption created by the rips. The momentum gained by the tear is resolved in an act which strives for comprehension and harmony. This process is empathic.
The meticulous way in which paint is applied to the surfaces touches the onlooker in its thin presence. These paintings allow the viewer distance while gently inviting to access their lyrical dimension.
The reproduced semantics and meanings are lost and were meant to be lost. These watery surfaces have become mute signifiers of an organic print—like operation. That is what Fredrik Åkum endlessly paints with artistry and devotion.
At last, the idiosyncratic and humane take over this automatic and analogical process, the personal and the memories overcome the mechanical reproduction. And here, in this very human and empathic field, a reference might appear as a vision. A tear, unexpectedly rolling down the face of a sculpture, might revive a lost love and a small city on the shores of giant lake.